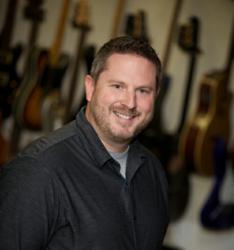 Delta, BC (PRWEB) April 26, 2013
Graph Tech Guitar Labs, the worlds largest manufacturer of premium guitar nuts and saddles, is very pleased to announce a new strategic relationship with Goris Group to distribute the full line of Graph Tech products throughout Latin America and the Caribbean.
With 20 years of proven sales and distribution expertise representing premium brands such as Zippo and Bushnell, Goris Group recently created a second division to focus solely on the music industry. As a premium brand in high demand in the marketplace, Graph Techs products were a natural fit for the new division.
There is extremely high demand for our products in the Latin American market, says Graph Tech VP of Sales & Marketing, Will Blair, and weve been seeking out the right partner to manage the entire region for some time now. Goris Groups expertise in this market, and their ability to provide distribution and product support to the entire region made for the perfect fit. Our relationship will allow them to act as a master distributor that can either distribute direct to dealers and retailers when required, or supply other distributors based on the needs of the specific market. We couldnt be more excited about the opportunity to work with Goris to grow this important market.
According to Goris Groups president and founder Jose Goris, For us, Graph Tech was a great addition to our current musical instrument and accessory lineup. We decided to take on the entire product line so we can offer the Latin American distributors a full range of accessories for stringed instruments. Weve seen a steady and significant growth in the Latin American music industry market for a number of years, and we want to capitalize on it with our 20 years of experience in the region. The innovative products manufactured by Graph Tech make it a line that were very proud to represent through our distribution network. Combined with our other product lines and a very well trained sales team, this relationship will allow us to provide even more value to Graph Tech distributors in Latin America and the Caribbean.
Goris Group will be stocking the complete assortment of Graph Tech products, including TUSQ