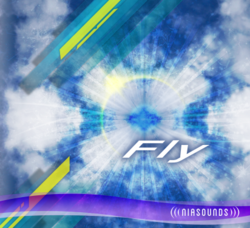 (PRWEB) March 14, 2013
Nia Technique, Inc. founded Nia, which is a cardiovascular workout for the mind and spirit as well as the body, more than 30 years ago. The company has released dozens of CDs that are used in Nia classes all over the world. Their latest CD Fly is truly a ground-breaking effort as it features tracks by a number of well-known musicians, including Bush, Etienne DE Crecy, Bob Holroyd, Crazy P, Kat DeLuna, Erika Jayne and others.
The Nia workout is a sensory-based movement practice that has swept the nation. Drawing from martial arts, dance arts and healing arts, it is a cardiovascular workout that reduces stress, conditions the heart, improves posture and enriches the mind and spirit.
Nia classes held at yoga studios, YMCAs, health centers, dance centers, retirement communities and other venues are set to music, and having just the right music is critical to optimizing the programs impact.
From sensuous vocal harmonies to club beats, rowdy electric guitars and ambient acoustic sounds, Fly runs the sonic gamut.
Its an interesting combination of sounds and styles, stated Debbie Rosas. Were very excited about the albums potential. For anyone who teaches or practices Nia, this is going to be a great addition to their music collection.
Fly is available on the Nia Technique website (http://www.nianow.com), where you have the option to listen to samples of each track.
About Nia technique, Inc.:

Nia Technique, Inc. was founded in 1983 by Debbie Rosas and Carlos AyaRosas in the San Francisco area. The Nia workout incorporates martial arts, the healing arts, and dance arts into a synergy that provides an invigorating, yet safe and enjoyable, workout set to music. Nia is appropriate for all ages, sizes, and levels of ability.
Nia classes are currently held in 45 countries around the world. Nias purpose is to grow a worldwide community of healthy people who are empowered to do great things. The founders believe that every person can discover, explore, unleash and enhance their individual potential to live a fulfilling and meaningful life by engaging their senses and listening to their bodies.
For additional information about Nia technique please visit http://www.nianow.com