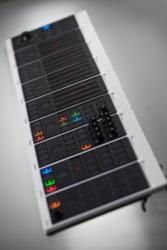 HAMBURG, Germany (PRWEB) April 23, 2013
Steinberg Media Technologies GmbH received the prestigious Musikmesse International Press Award (MIPA) for its CMC controllers in the category best DAW controllers at the annual Musikmesse tradeshow in Frankfurt, Germany. More than 100 magazines from around the world choose the best products of the musical instrument and professional audio industry in over 40 categories.
We feel honored to have won this award which is an acknowledgement of the commitment and dedication that Yamaha and Steinberg put into their hardware in order to provide the ultimate user experience, remarked Stefan Schreiber, product marketing manager at Steinberg.
The CMC controller series are designed to offer users a modular controller experience. Arranging the units in a way that best suits the personal needs when using Cubase makes the CMC series a very customizable hardware control system. Each of the six slim-sized USB controllers provides tactile control over Cubase features.
Features at a glance